The Keg Winter Grill Campaign
Lobster isn't just for big celebrations.
When you give a Keg gift card, what you are really giving is an experience.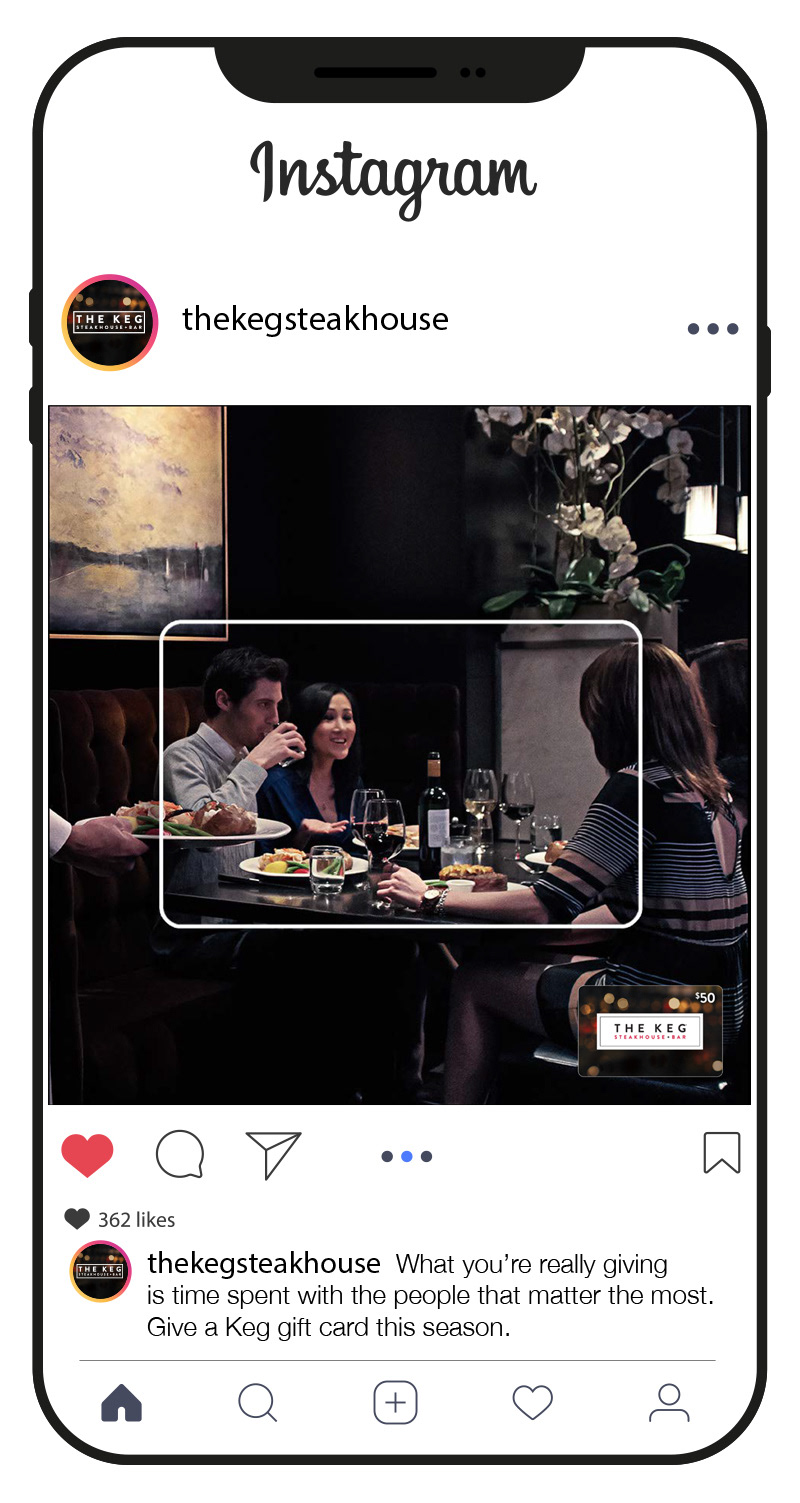 Menu and marketing photography
Throughout working on The Keg's business, I was also responsible for directing their photography library, from employee photography, to locations, to food.
This is a visual that I created to celebrate the
beloved Keg steaks. 3d + Retouch;